This post has already been read 874 times!
We carry a Brompton bike under the fixed seat, so are tight for space. The handle of the coach bolt that anchors the seat prevents solid objects (such as levellers) from lying flat. This wastes valuable space.
Replacing the handle with a standard bolt gains space, and we had a flat welded steel plate made to replace the hollow tube installed by Murvi.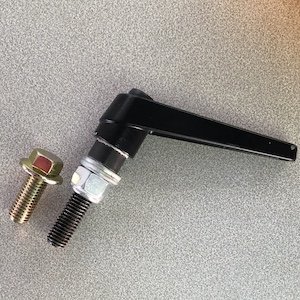 The bolt I used was M12 x 30mm from ebay
M12 FLANGED HEXAGON BOLTS HIGH TENSILE 8.8 PLATED STEEL FLANGE HEX HEAD SCREWS
Most of the gain was from replacing the bolt. I had the new anchor bar made by a local steel fence manufacturer
Nick Mawby