This post has already been read 2206 times!
Clive Weston writes:
Japan headquartered retailer Muji produce a range of interlocking polypropylene drawers that fit well in the wardrobe of a Morello (presumably Morocco as well). Their "PP Storage Box / Wide 44 S" http://www.muji.eu/pages/online.asp?Sec=9&Sub=38&PID=154 has a width (44cm) that just fits into the opening and a depth (55cm) that clears the fusebox etc. although you should check; I'm not sure how much variation there is from Murvi to Murvi. The drawers come in 3 heights; 18cm (the link above), 24cm and 30cm.
I used 3 wooden spacers in the base of the wardrobe to centre a stack of 3 18cm drawers. See attached pictures
I moved the shelf brackets higher to allow the standard wardrobe shelf to sit above three drawers. The drawers are easy to remove to access the fuse boxes.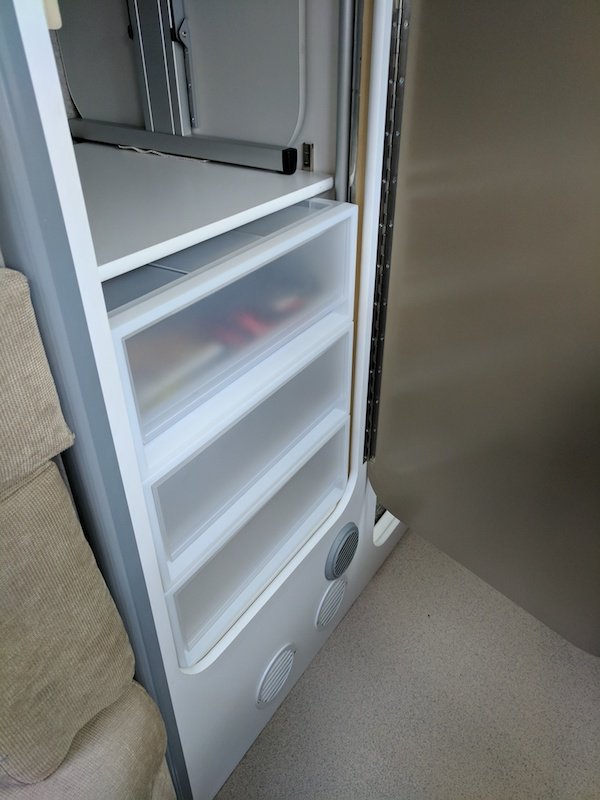 Sadly mail order for these drawers seems to be somewhat pricey, but they have stores in Manchester, Birmingham and a number around London.